Cold Weather Tips For Travel With Pets
Is cold weather travel with your pets in your future? Maybe you're planning a winter vacation in a cold climate? Or visiting family in the great frozen north? These tips will help!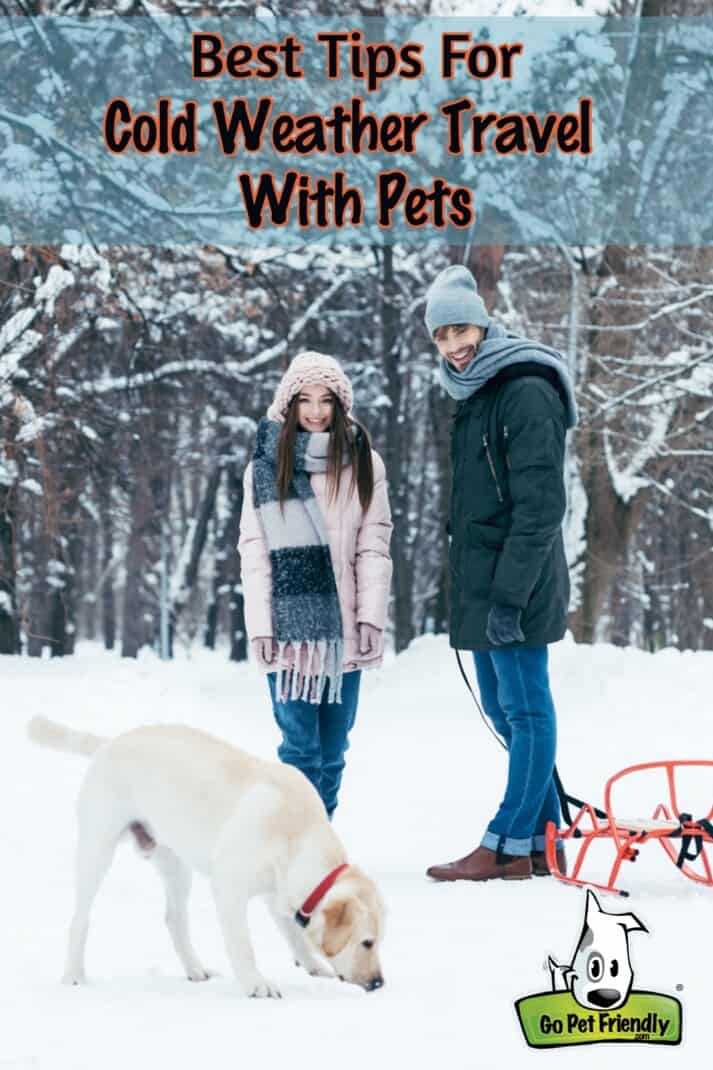 Why Travel In Winter With Your Pet?
Winter is a great time to travel with pets. Unless you're visiting a ski resort, you won't find crowds. And many dogs and cats adore playing in the snow.
But if you live in a temperate or warm climate, you may wonder what you need to do to keep your pets (and yourself) happy and safe.
There are just a few things you will need to ask yourself and prepare for before traveling with your pets in cold weather.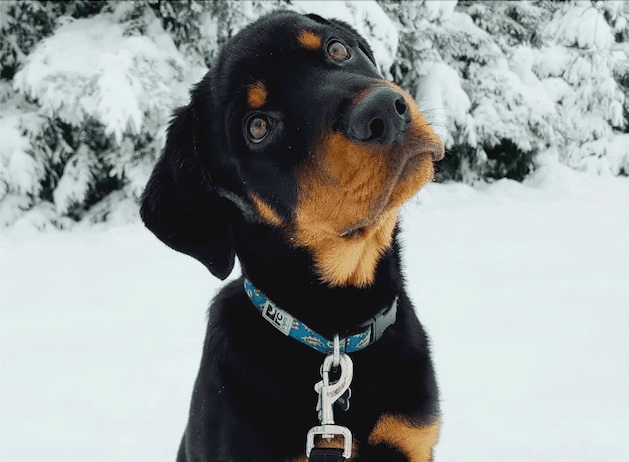 Is It Too Cold For Your Pet?
If your dog is large with a double coat—think huskies or German shepherds—they will probably tolerate temperatures around freezing quite well. And they will also be quite happy without protective clothing until the temperatures go below freezing.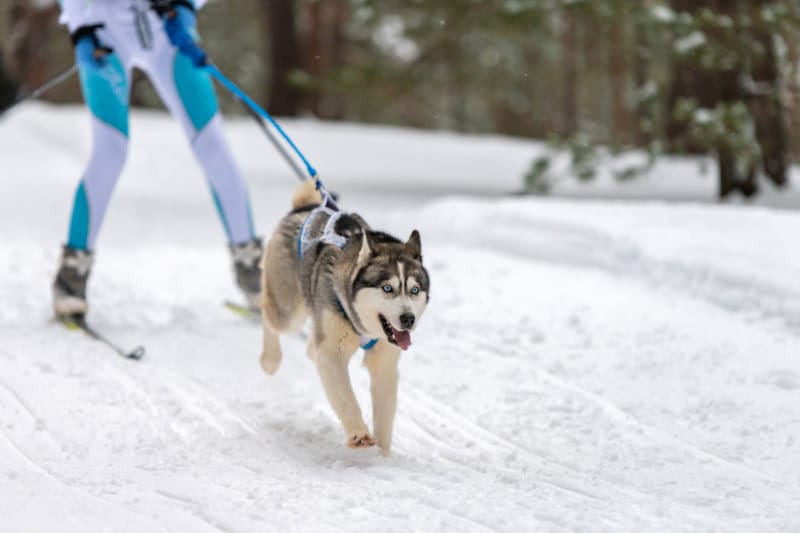 But keep in mind, that every dog is an individual. And if your Newfoundland has acclimated to Texas summers, it could take time for them to adjust to a cold climate.
Smaller dogs get cold easier because they have a smaller core to warm themselves. And any dog with a thinner coat might feel the cold more. So invest in boots, warm jackets, and an extra cozy bed if you're traveling in winter with your small or smooth-coated pup. PetMD suggests that weight, conditioning, age, and other factors contribute to determining how cold is too cold for your pet.
And some pets are especially vulnerable to cold. This includes puppies, kittens, birds, reptiles, seniors, and pregnant pets. If your pet is in one of these vulnerable groups, do not travel before checking with your vet first.
Once temperatures go below freezing, you need to think carefully about how long you're out and about. Frostbite will harm exposed ears and naked bellies. Set an alarm on your phone to make sure you check your pet's condition frequently during your winter adventures.
Or better yet, keep part of your own skin exposed or lightly covered. It will help you empathize with your dog. When you start to feel the cold on your skin it will remind you to check if your pet is cold too.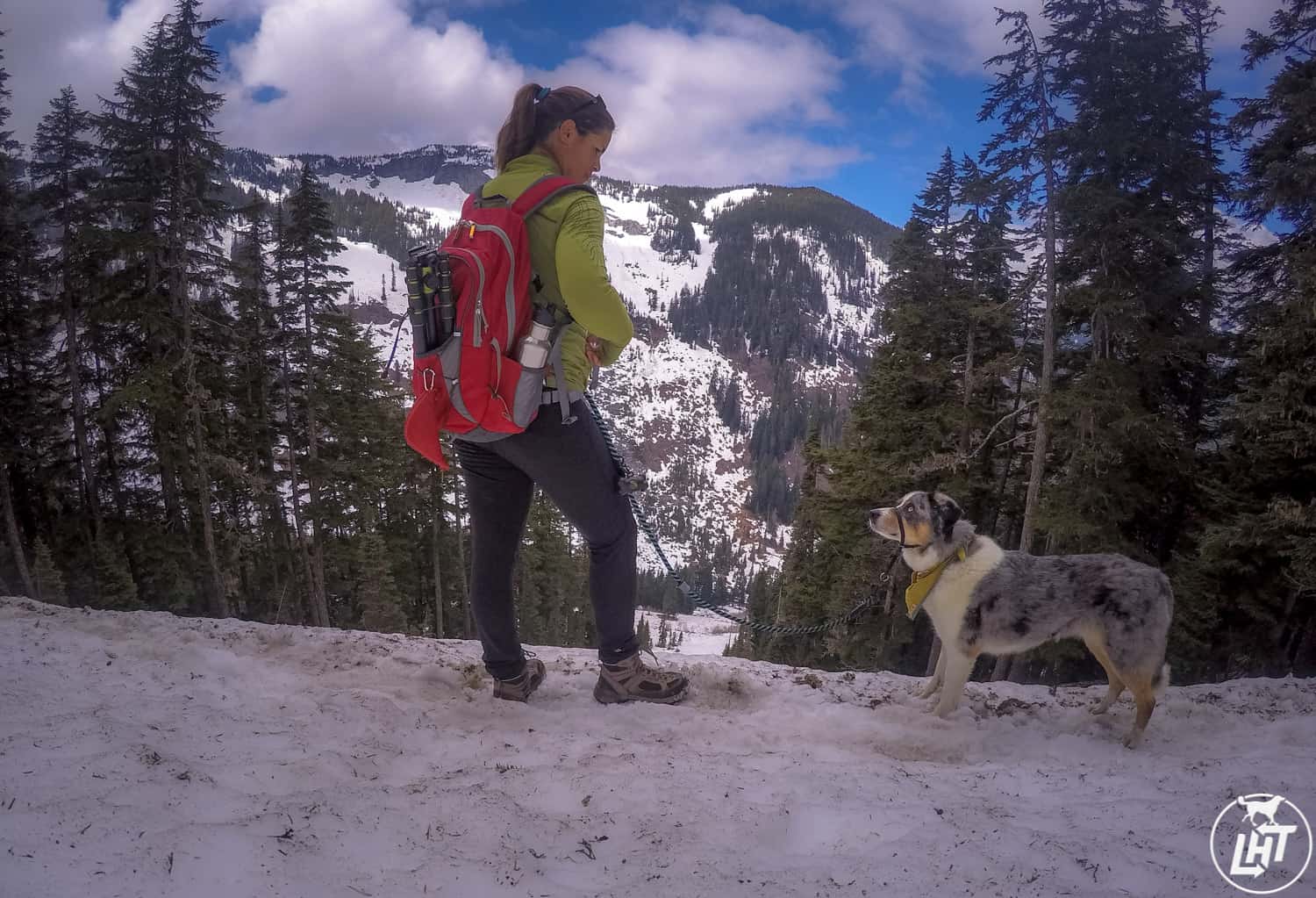 Groom Your Pet For Winter Weather
If your dog will be hiking in snow for the first time, you'll want to groom them before you go. Long, floofy fur attract snow balls. And it's cute—for a while. But eventually, they can pull on your dog's skin, much like matted hair.
Dogs with fur between their pads, like golden retrievers, can also get uncomfortable snow balls between their toes.
Once they form, the only way to remove snow balls is by melting them. A wet, warm towel will help. And it won't hurt your pup.
But a good grooming will make snow balls less likely to form in the first place. And easier to manage if they do.
Pack Winter Supplies
Hopefully you already have a good checklist of what to bring your pet for a trip. If not, check out our posts on what to pack for your dog or your traveling cat.
For winter travel, you might also want to add the following items (affiliate links):
Your pet will thank you for thinking of them.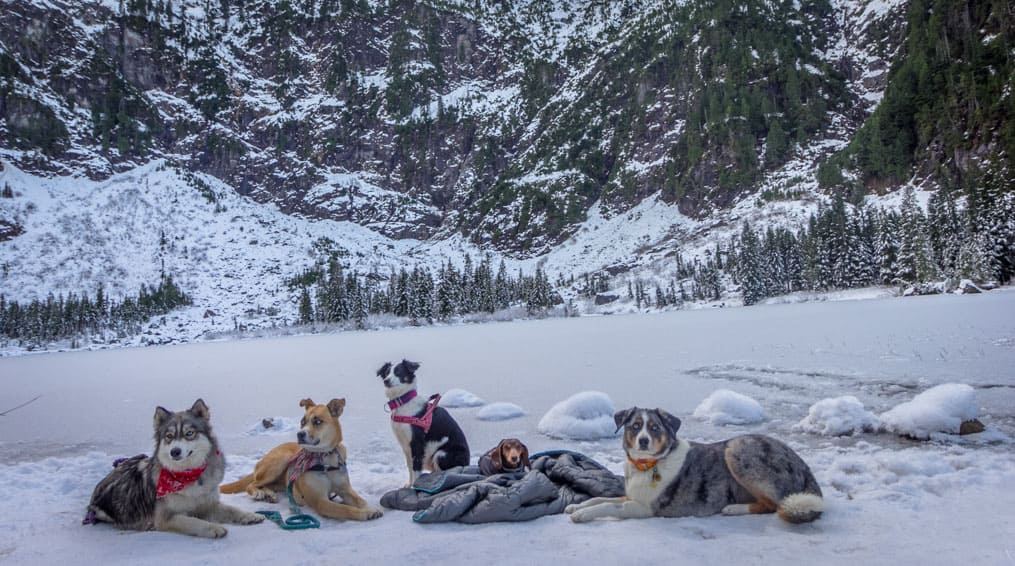 Cold Weather Road Trips
Solo travelers face the same issue in the winter that they do in the summer: how do you go to the bathroom when temps make it dangerous to leave your pets in the car? Once again, you will want to think ahead.
Can you leave the heater running while you make a quick pit stop? Sure, if you bring along your spare key fob! Check your owner's manual for any security quirks that could prevent you from keeping the car warm if you have to leave your pets behind briefly.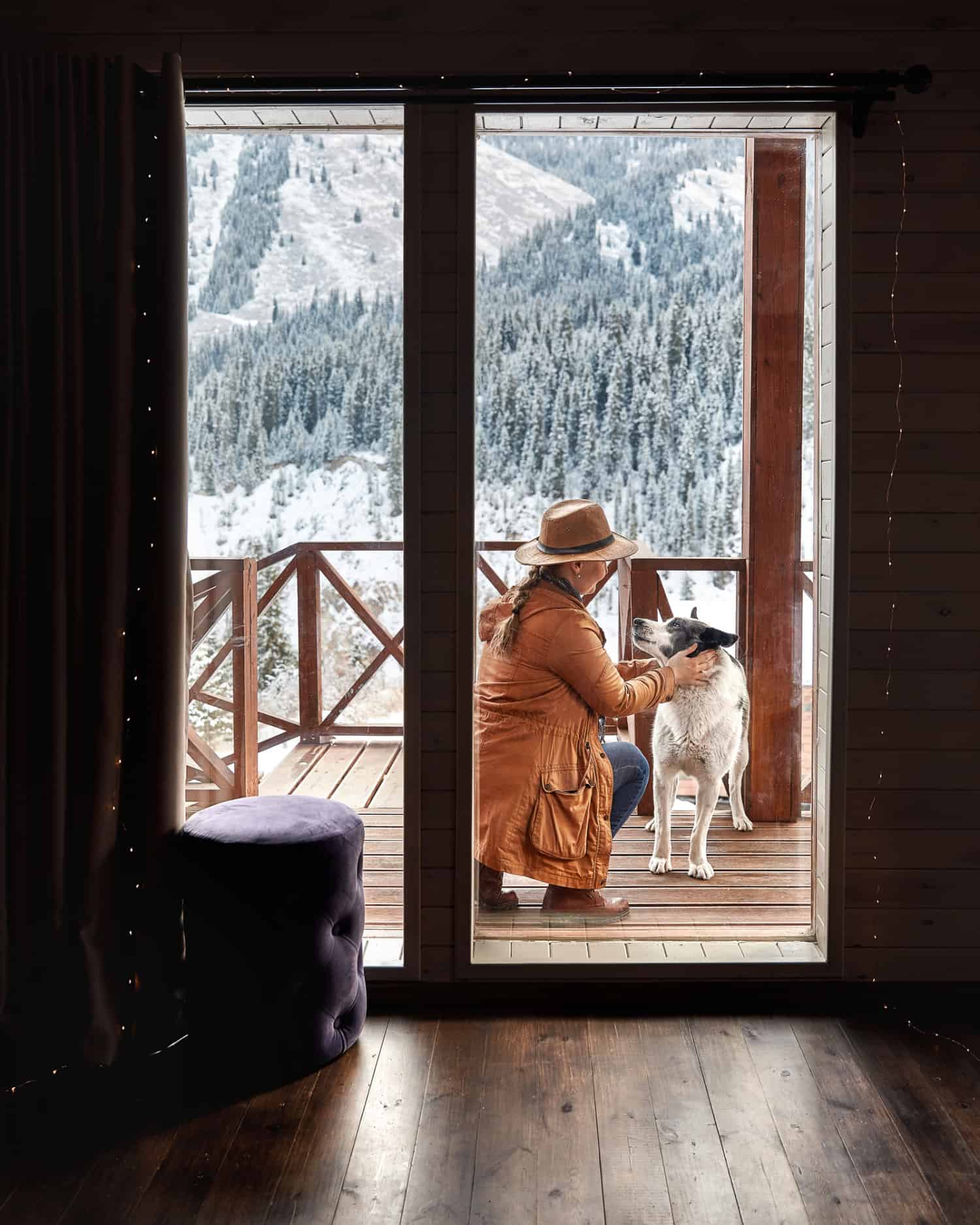 If you're traveling with others, you might be able to take turns on your breaks.
Take advantage of a long drive to help your pets gradually adjust to the cold. Keep the inside car temperature a little cooler than usual. And wear layers so you're comfortable as well.
Prep Your Car For Emergencies
Don't forget to take your car in for service before your trip. The last thing you need is to deal with an engine problem in cold temps. Especially when you're traveling with pets.
And even if it all checks out well, pack an emergency kit in your car that includes a small snow shovel and emergency blankets. A sudden snow squall in a mountain pass or an accident on the highway can cause to you become stuck unexpectedly.
Flying With Pets In Cold Weather
Does the thought of driving in winter weather make you reconsider a road trip? Well, you should know that airlines will not allow pets to fly in cargo if the ground temperature of any leg of your itinerary is below 45 degrees Fahrenheit (7 degrees Celsius).
If you have a small pet who can ride in a carrier under your seat in coach, you could be in luck. But remember that airlines limit the number of pets onboard. So you'll want to make your reservations far in advance.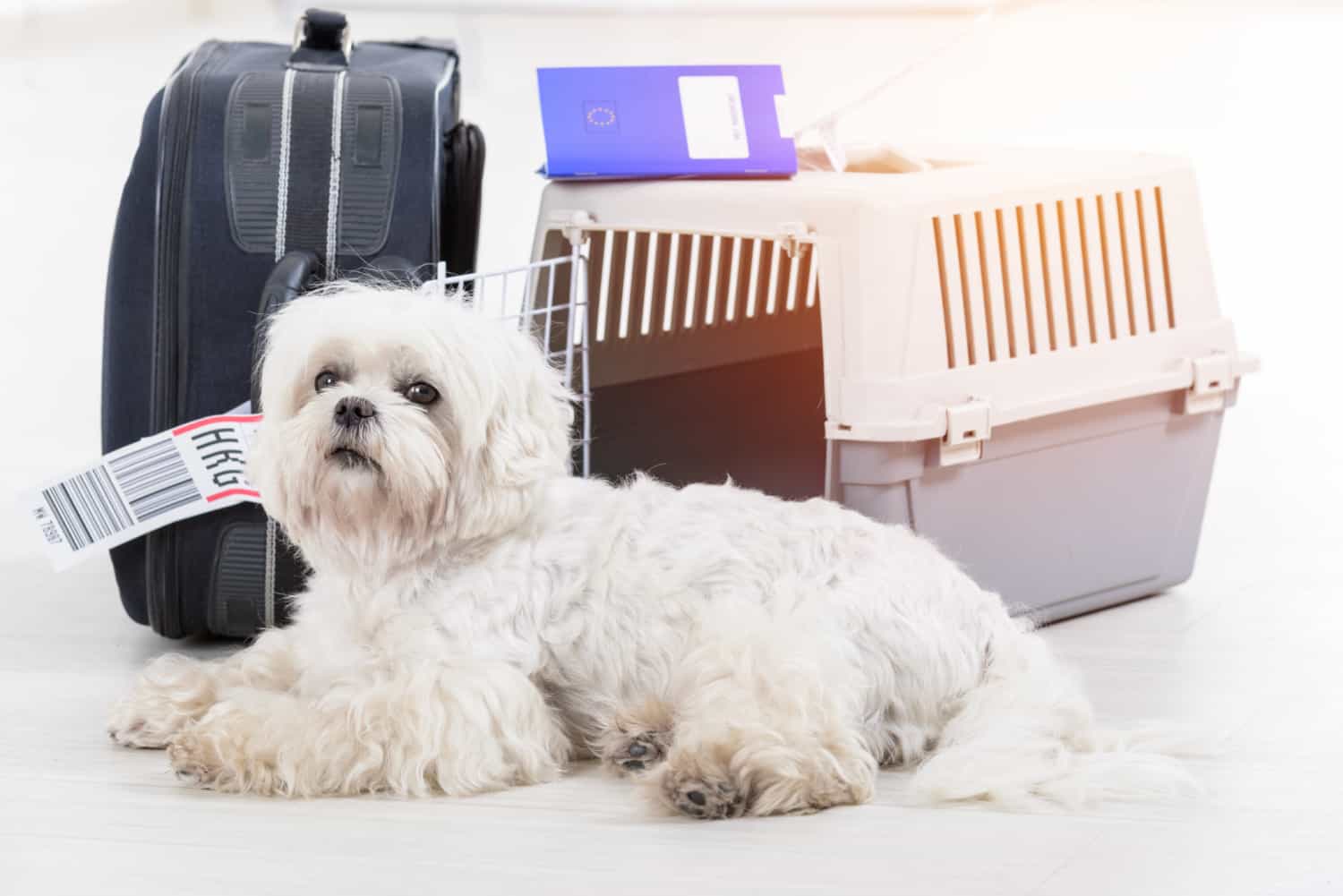 Once You Arrive
Keep an eye on the weather. And change your plans if necessary. Just because locals are out and about doesn't mean it's a good thing for you and your pets.
If your plans involve vigorous activities like hiking or skijoring, feed your pet a little extra food to make up for the energy loss from staying warm.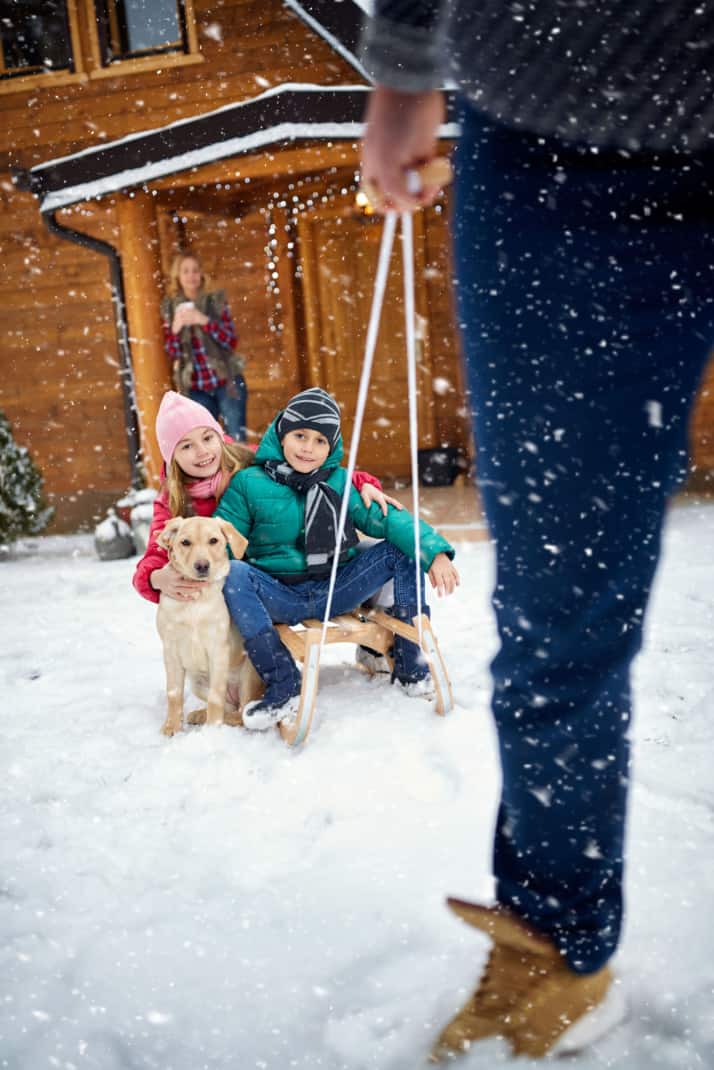 Cold Weather Concerns
During your outings, pay attention to these specific cold weather dangers that you might not be familiar with if you live in a warmer climate:
Rock Salt
If you're not used to freezing temperatures you may not know about ice melt. Standard rock salt (sodium chloride) can burn your pet's paws. It looks exactly like what it is—large crystals of salt that look like rocks.
Pay attention when walking on city sidewalks. Your dog might whimper if he steps on salt and gets it stuck between his paws.
Boots can help. Or carry your pet, if possible. If neither is an option, bring wipes. And a paw wax like Musher's Secret might also help.
Rock salt is most painful for pets when it's actively melting ice. Once the ice is gone and the pavement is dry, you'll still see salt. But your pet is less likely to find it painful to step on.
Pet friendly ice melt products won't hurt your pup's paws. They're made with potassium chloride, a different kind of salt. They look like blueish, round pellets. If you see them, you don't need to avoid them.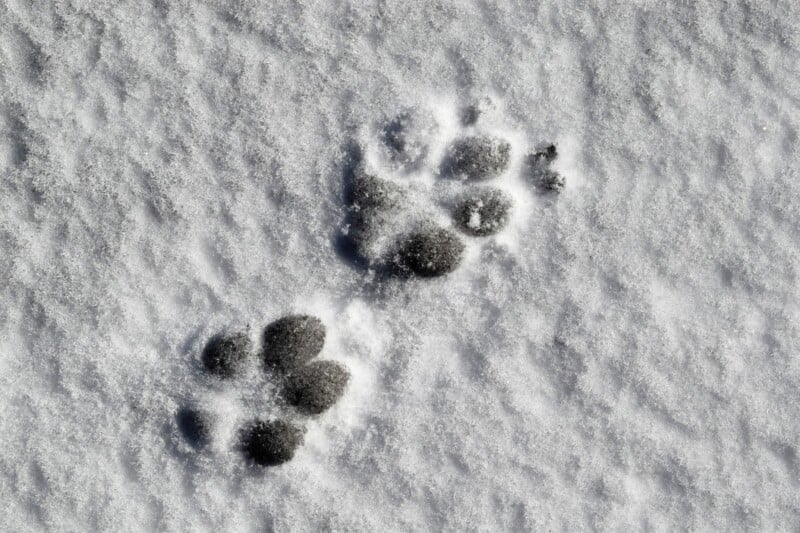 Frostbite
Yes, frostbite is a real danger to pets. Vulnerable areas include ears, noses, paws, and the tip of the tail. And you'll want to keep a close eye on the bellies of low-slung dogs like dachshunds. 
What does frostbite look like? The exposed area will turn red at first. As it worsens, frostbite turns the skin gray.
If you see signs of frostbite on your pet, take action right away. Treat the frozen area in a warm bath (about 105 degrees). Then wrap your pet in a warm blanket and go immediately to an emergency vet. 
Important tip: Do not rub the injured area. It will make things worse. 
Learn more about frostbite and pets at PetMD.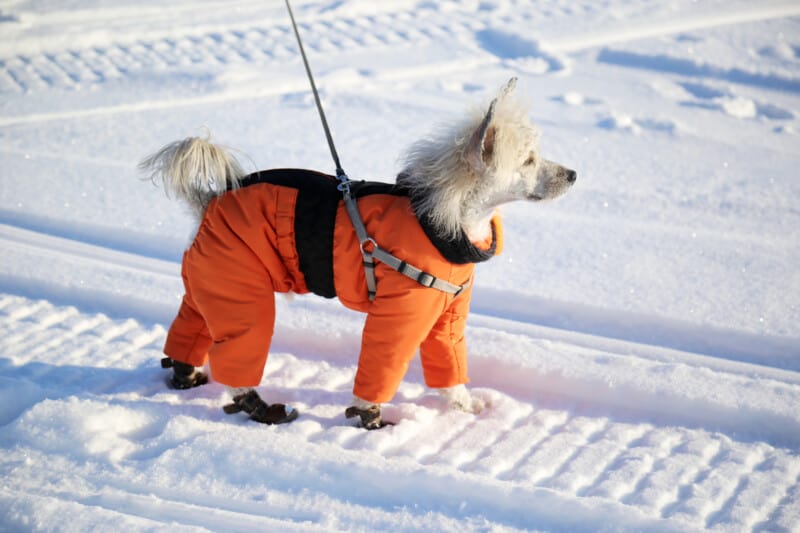 Antifreeze
Antifreeze is a hazard of cold weather travel with pets. Keep an eye out for puddles in parking lots. Antifreeze tastes sweet and dogs find it hard to resist (luckily, cats are not attracted to sweet). The yellow antifreeze (propylene glycol) is highly toxic and can kill pets quickly. If your pet ingests some, call the ASPCA poison help line at (888) 426-4435 and find a local emergency vet.
If you stay in a campground with winterized RVs, look for pink antifreeze (ethylene glycol). It's commonly used to prevent waterlines from freezing. It's not poisonous, but I wouldn't suggesting letting your dog ingest it.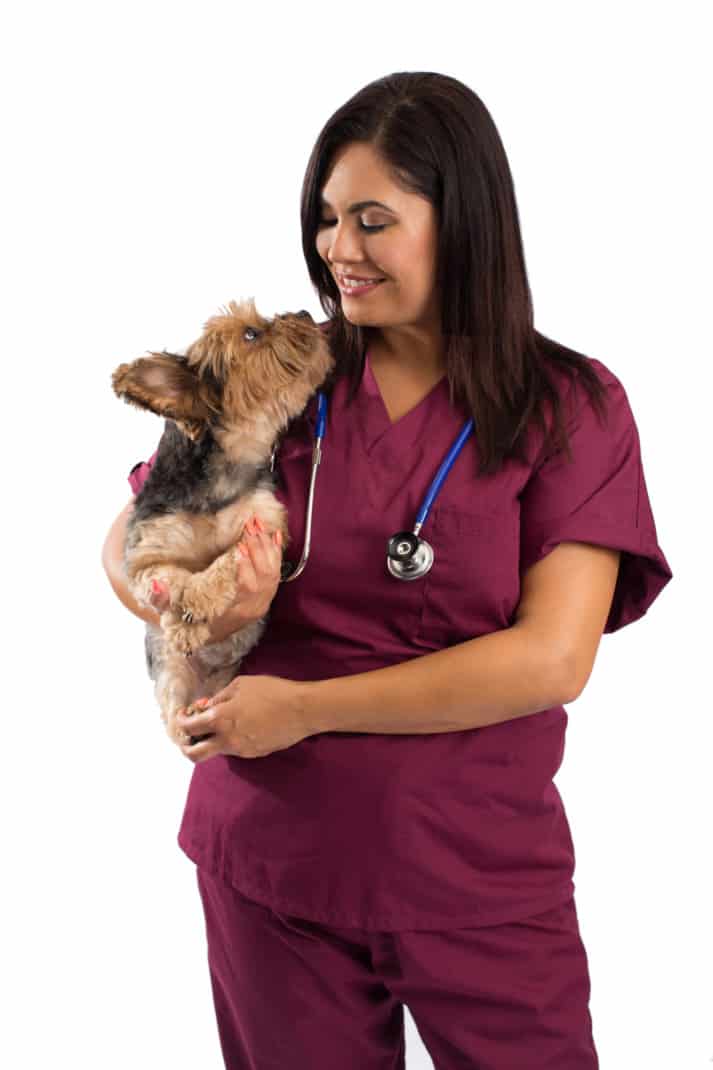 Cold Weather Travel With Pets Dining
Boston, New York, and Chicago offer many options for outdoor dining with pets—in the summer. And some pet friendly restaurants even offer protected patios with heaters for cool nights in the spring and fall.
But you won't find charming bistros willing to shovel snow much less provide wait service on their pet friendly patio when the temps fall below freezing. So what are your dining options with pets in the winter?
Of course there's the old American favorite—the drive-through fast food restaurant. But if you're already committed to eating in the car, why not support the many local restaurants that now offer carry-out food?
You know the saying, "there's no bad weather, just bad clothing?" Well, you can always enjoy an outdoor picnic if you're dressed warmly enough. And tossing treats into soft snow is nature's version of an amazing food toy. Just don't overdo it. You don't want your pup to get a frozen nose before they find the last morsel.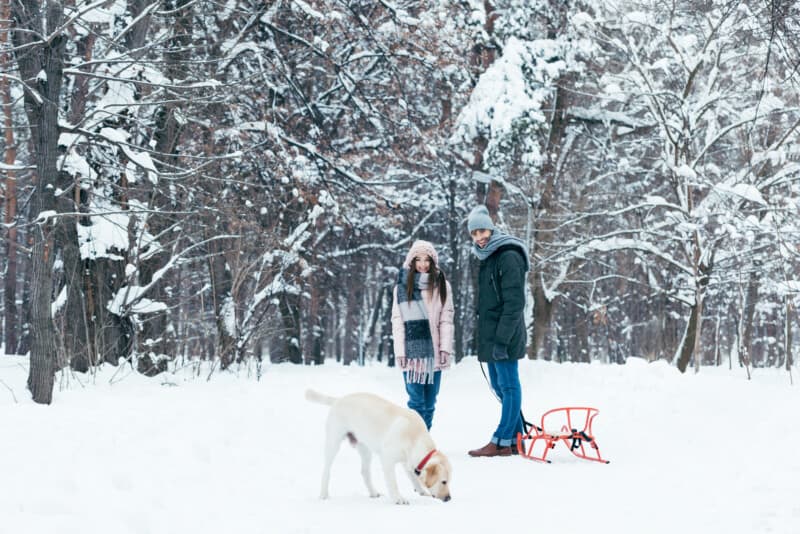 Of course, room service was made for snowy days after enjoying cold weather outdoor fun with your pets. It might be something to think about when making your hotel reservations!
A hotel room with a kitchenette is another option. Many upscale grocery stores (Wegmans is an excellent one in the northeastern United States) sell delicious pre-made meals. They are easy to heat up in a suite hotel or vacation property.
Most accommodations don't allow pets to stay alone. But if your pet is a good candidate for staying behind while you go to dinner, you can try to find a hotel that allows it. Or hire a local pet sitter to sit with your dog or cat while you enjoy dinner on the town.
Search for pet sitters on GoPetFriendly.com. If we know a sitter will come to your hotel or campground, we list it as an amenity. But you can always call a sitter and ask.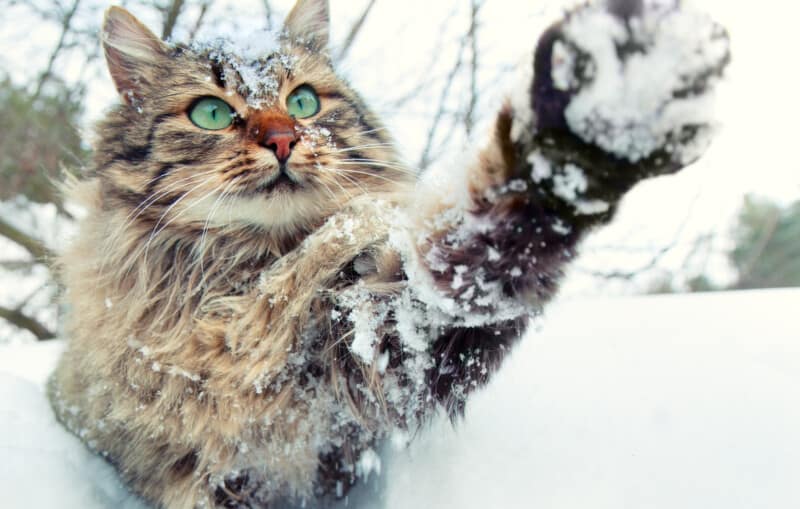 Enjoy Cold Weather Travel With Pets
If you live in southern Florida, it might sound like a lot of effort to travel with your pet to northern climes. But, like most things you have to work for, it is well worth the effort.
You will love watching your dog catching snowflakes for the first time. And what better way to introduce your kitten to their first adventures than taking them out and about on a quiet, wintry day?
Hopefully these tips will help you enjoy cold weather travel with your pets, too!
Visit our Amazon store to learn about more products we rely on to make traveling with pets easier, safer, and more fun!
Amazon Affiliate Disclosure: GoPetFriendly.com LLC is a participant in the Amazon Services LLC Associates Program, an affiliate advertising program designed to provide
a means for website owners to earn advertising fees by advertising and linking to amazon.com, audible.com, and any other website that may be affiliated with Amazon
Service LLC Associates Program. As an Amazon Associate, the owner of this site earns a commission from qualifying purchases.
(Visited 100 times, 1 visits today)


This Article Fetched from www.gopetfriendly.com