Tips For Enjoying Wine Country With Your Dog
Planning a trip to California's wine country, and hoping to take your dog? There's so much you can do together! And with these tips, you can be sure you'll both enjoy your vacation.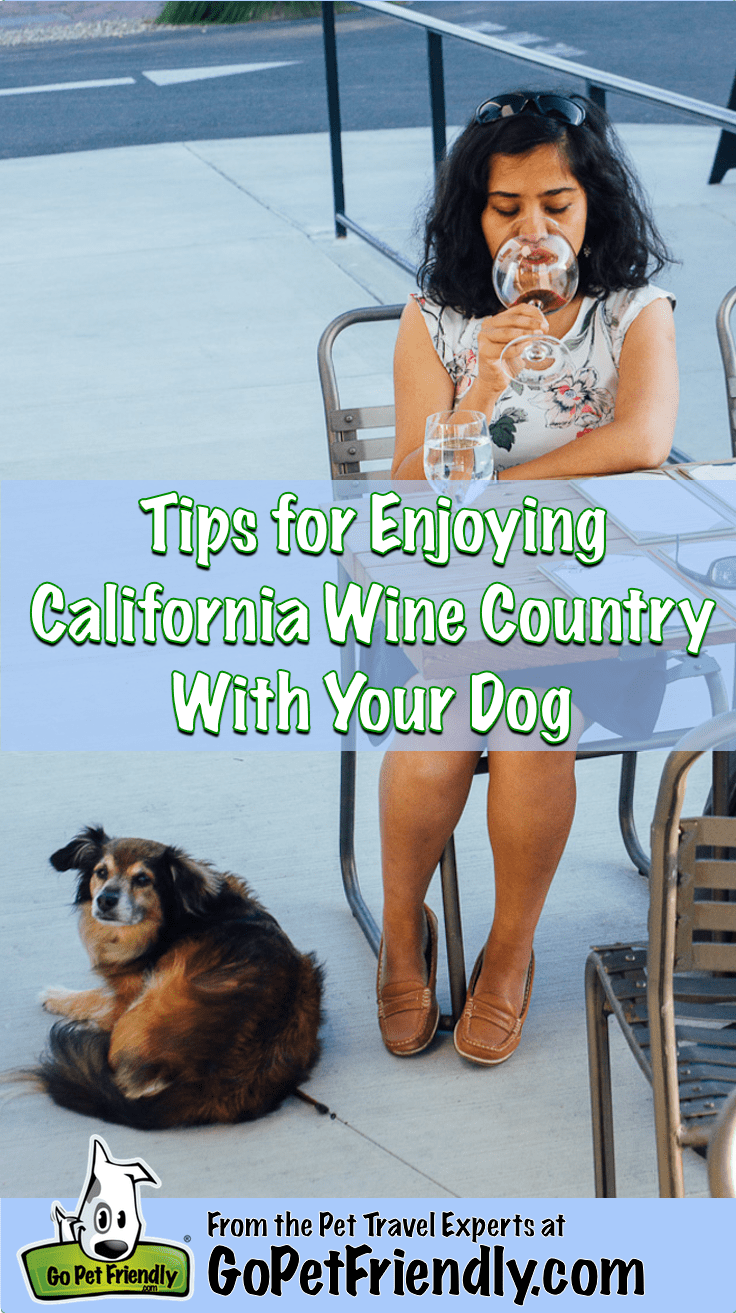 California is the leading producer of new world wines, and boasts a climate that is perfect for growing those luscious grapes. From Anderson Valley in the north to Santa Barbara in the south, it's a wine lover's paradise. And exploring wine country with your dog makes it even more special!
More importantly for dog lovers, wine country is extremely dog friendly. So there is no reason to leave your pooch behind while you have all the fun! 
In this article, I am sharing what we learned while traveling to the cities of Sebastopol and Calistoga, where we had a ton of fun exploring, eating, and wine tasting.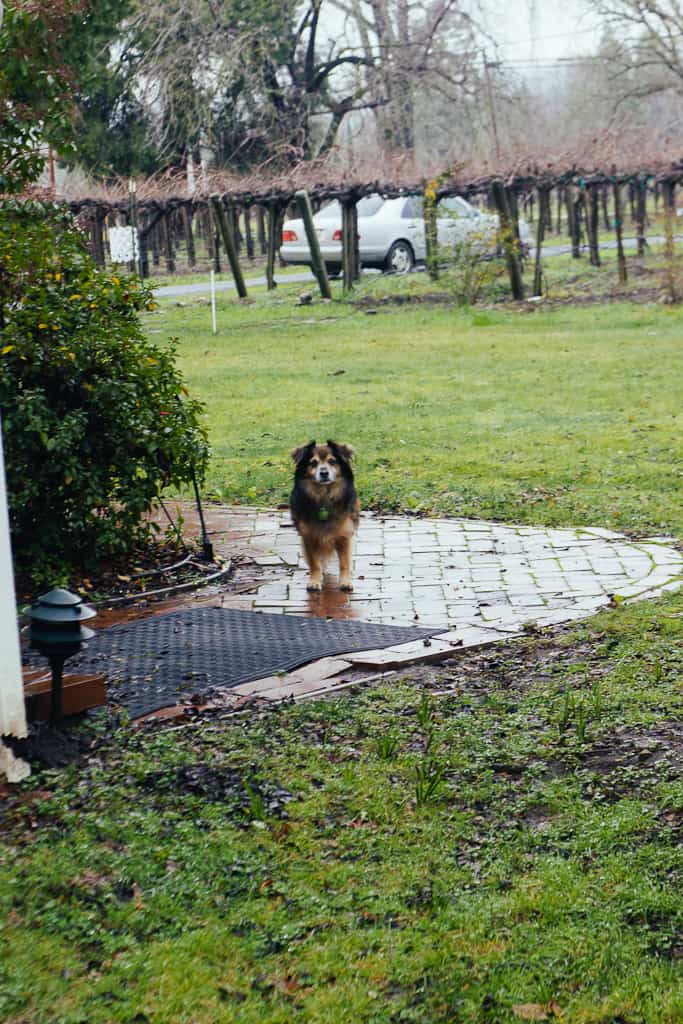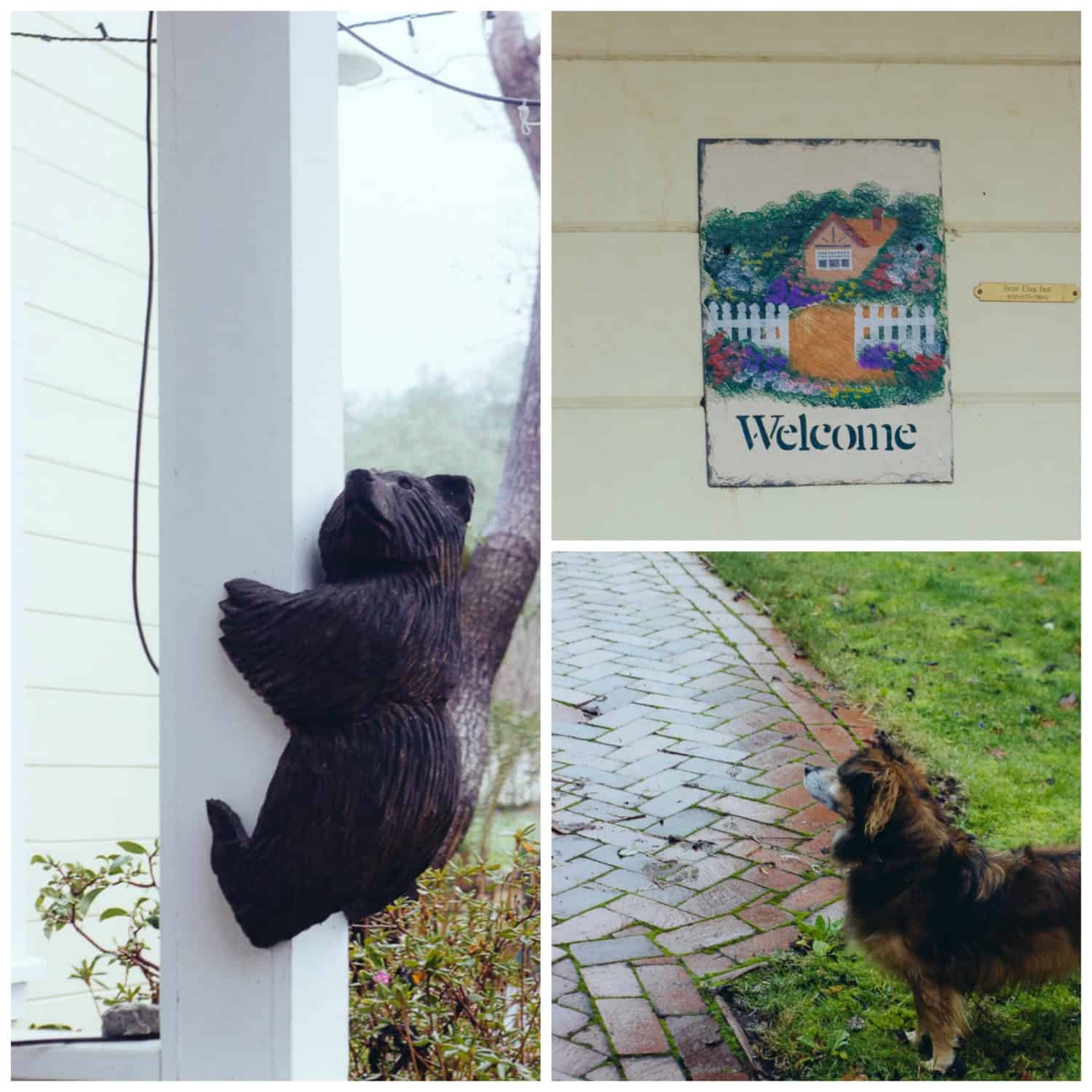 Wine Country Is Big – Where Should You Go With Your Dog?
The most famous spots in wine country are undoubtedly Napa Valley and Sonoma County. Both are a reasonable drive from San Francisco and popular weekend getaways for many.
Unfortunately, Napa and Sonoma can be crowded throughout the year. That puts a high demand on rooms – especially those that are dog friendly. So, if you want to stay in Napa or Sonoma you'll need to do your pet friendly research beforehand!
A better option might be to explore some of the less famous towns in wine country. If you and your dog prefer a more relaxed pace, more personal attention, and relief from traffic, this could be a great solution for you.
Pet friendly towns like Calistoga and Sebastopol, in Sonoma County, are great choices!
Tip #1: For a more budget-friendly trip, and to avoid the congestion of the better-known areas in wine country, choose a place off the beaten path.
Exploring Pet Friendly Calistoga
Calistoga is a sleepy little town in the northern most part of Napa Valley, and is best known for its spas. What might surprise you are the many things to do that keep both dog and human entertained!
Our vacation started the moment we arrived at the huge dog friendly patio at Solbar, the restaurant at the stylish Solage Resort.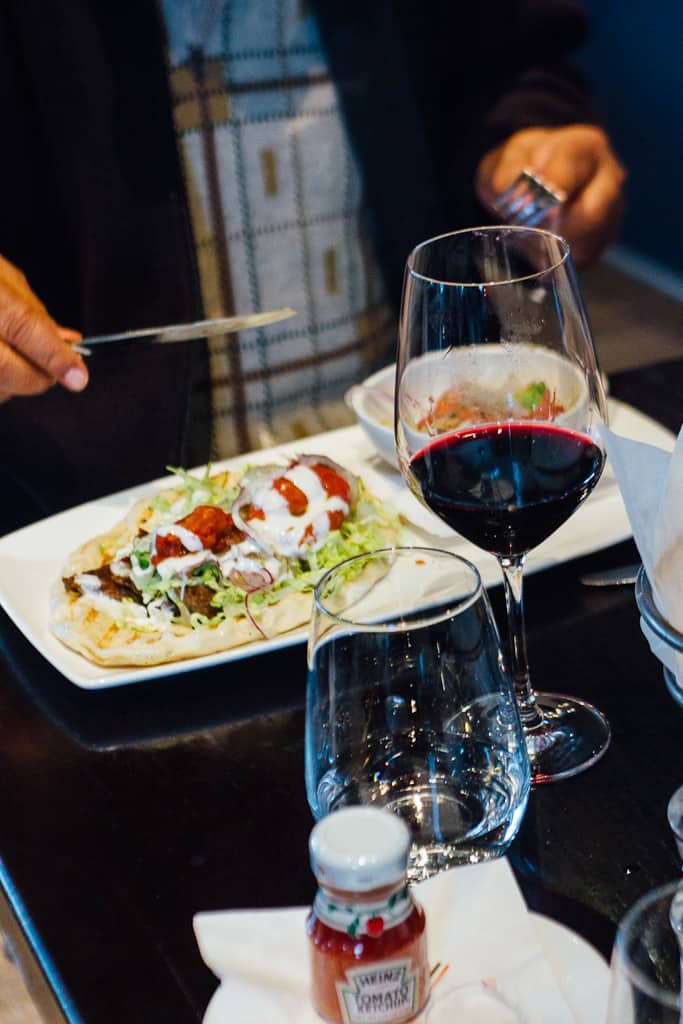 After a delicious lunch, we were charged up and ready to explore the area. If you only have time for one attraction in Calistoga, don't miss "Little Old Faithful" geyser on Tubbs Lane.
This is a cousin to the more famous Old Faithful in Yellowstone National Park – but this one is dog friendly! You can sit in the viewing area and watch the geyser erupt at regular intervals, and then stroll the gardens and grounds.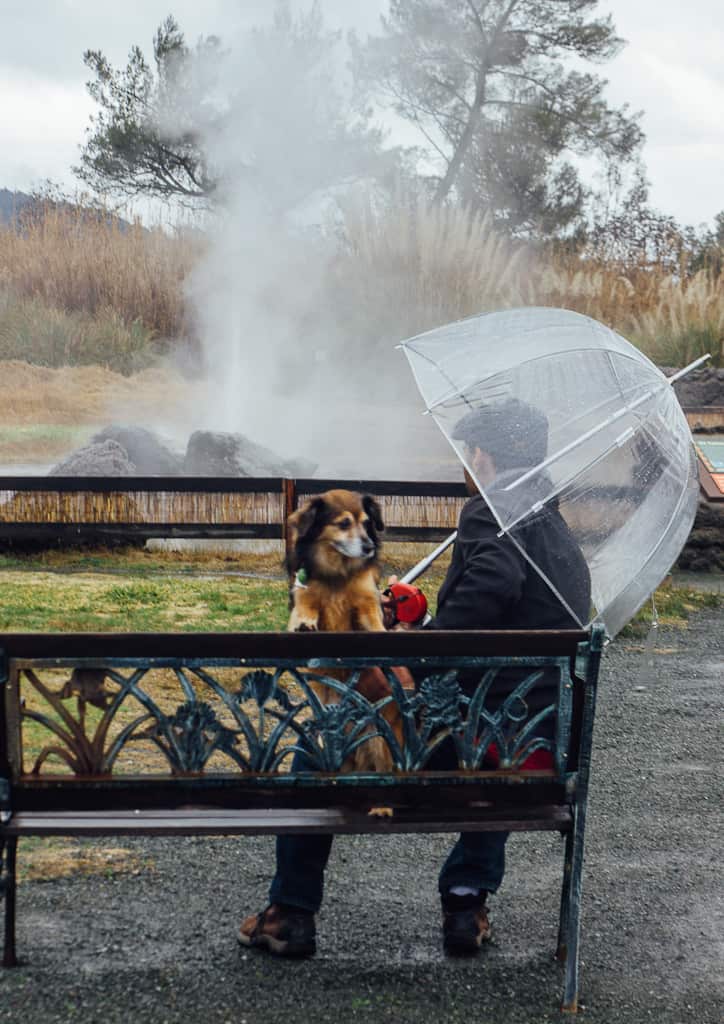 Of course, a trip to wine country should involve some wine sampling! And if you've visited wine country before, but not since the fire in 2020, you'll find things have changed.
In September 2020, California's wine country suffered extensive damage in the Glass Fire. Many wineries and vineyards were affected, and most are still recovering. The result is that most wineries now require you to make reservations for a tasting. This provides for a more personal experience, but also requires that you plan ahead.
Tip #2: Most wineries and vineyards now require reservations for a tasting, so it's important to make plans in advance.
We recommend scheduling a tasting at Clos Pegase, pet-friendly winery where well-behaved dogs are welcome on a leash. Note that, due to safety regulations, dogs are not allowed on the Clos Pegase estate tours.
From there, you can find more dog friendly wineries by searching for "Activities" at GoPetFriendly.com or on the Napa Vintners website.
Tip #3: Some notoriously dog-friendly tasting rooms have had to change their policies as of late. So even if you've brought your pooch in the past, don't forget to double check existing guidelines.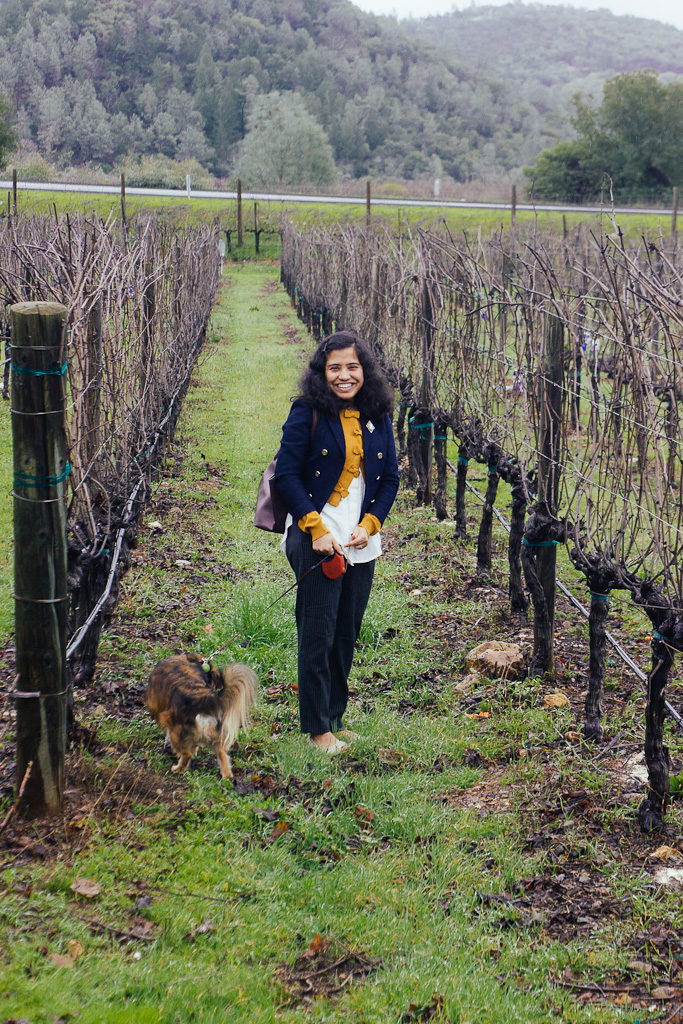 Sniffing Around Sebastopol
Sebastopol, in Sonoma County, is another dog friendly city that's just begging for a long weekend's stay. Located between Santa Rosa and Bodega Bay, this tiny city is packed with great places where pets are welcome. Factor in the excellent hiking options, and this could be your new favorite spot to explore in wine country with your dog!
Some of the memorable dog friendly places we dined during our visit in were:
Hole in the Wall – a popular breakfast spot with patio seating
HopMonk Tavern – where leashed dogs are welcome in the beergarden
Viva Mexicana – excellent food and dog friendly
You can also grab food and drinks at The Barlow, a 12-acre outdoor market district in Sebastopol. Strolling the dog-friendly campus, you'll find local food, wine, beer, spirits and crafts made onsite by Sonoma County artisans.
Wine tasting is also an option there, and we tried MacPhail Tasting Lounge, which had outdoor seating and welcomed dogs.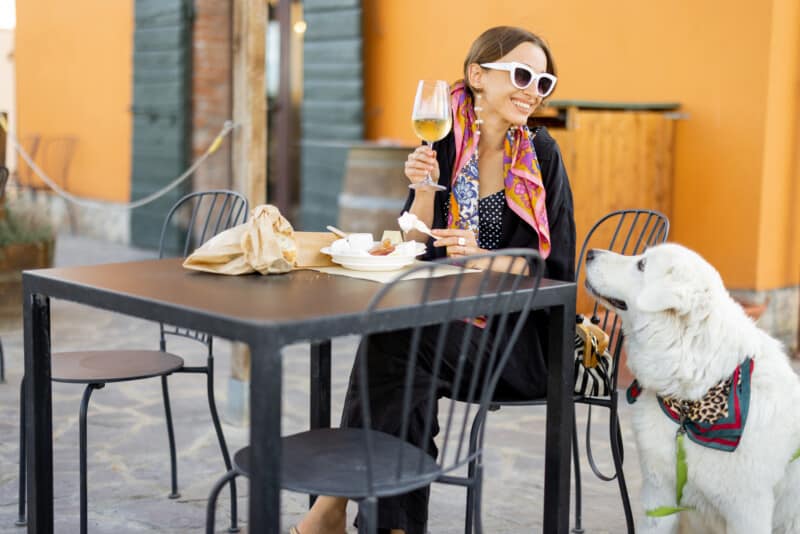 Sebastopol's most popular dog friendly hiking trails, West Regional County and Joe Rodota, criss-cross and meet the now abandoned Santa Rosa railroad to the north. You can get some exercise (dogs must be leashed) and then visit historic Rail Road Square in Santa Rosa where local boutiques and thrift shops tempt passing shoppers.
Tip #4: Between tastings, find pet friendly trails in the area to give your pup a chance to sniff the local trees and bushes.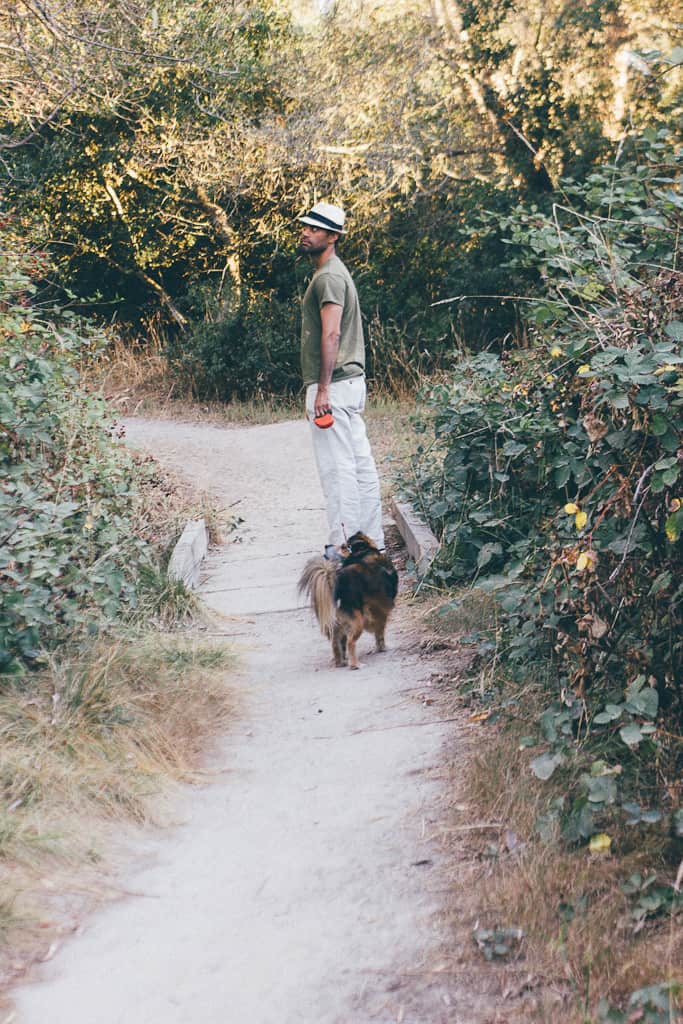 Nearby Howard Regional Park also has dog friendly hiking trails. But keep in mind that the lake there is full of geese, and it gets pretty crowded with picnicking families weekends.
A better choice might be Rangle Ranch Regional Park, which has beautiful trails and an off-leash area where friendly dogs can socialize.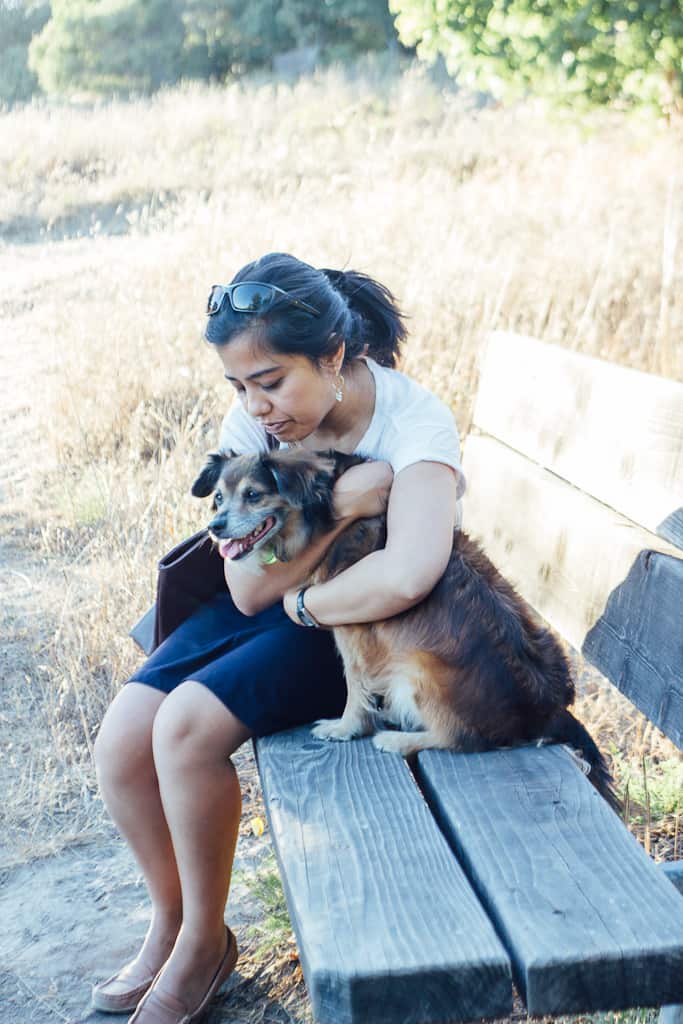 About the Author: Paroma Chakravarty is a scientist by day, and blogger by night. She lives in the beautiful city of San Francisco with her husband and their pup, Gunda. She records their adventures, plus dining experiences and her travel travails, on her blog, yrofthemonkey.com. 
(Visited 2,451 times, 1 visits today)


This Article Fetched from www.gopetfriendly.com